Text-to-Image
Détails

Écrit par :

Super User

Catégorie : Text-to-Image
Affichages : 67
Stable Diffusion is a tool to create pictures with keywords. Starting from a random noise, the picture is enhanced several times and the final result is supposed to be as close as possible to the keywords.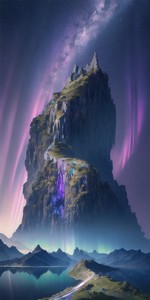 The thumbnail above links to a picture that has been generated starting from another picture hosted on Civitai , the goal of this tutorial is to provide ideas to retrieve the keywords with which the picture has been generated. The tutorial assumes that you have a functional version of Automatic1111 on your computer. It may work with other interfaces of StableDiffusion.
Lire la suite : How to find the keywords that generated a picture made with Stable Diffusion?